Rolling a joint is a skill that needs to be unlocked, especially by novice users. But no worries, it can be developed and honed through time, practice, and perseverance.
Even for masters of the art of rolling, it can leave a mess most of the time. This is where a joint roller comes into play. It's a great investment for every toker because it can create a perfect roll without breaking the bank.
Joint rollers come in different shapes and sizes. The one you should pick must be easy to use, affordable, and long-lasting. Here, we'll be covering several of the best joint rollers, how to use them, and some great tips to make a perfect joint.
For preparation, here's what you need to know about joint rollers first: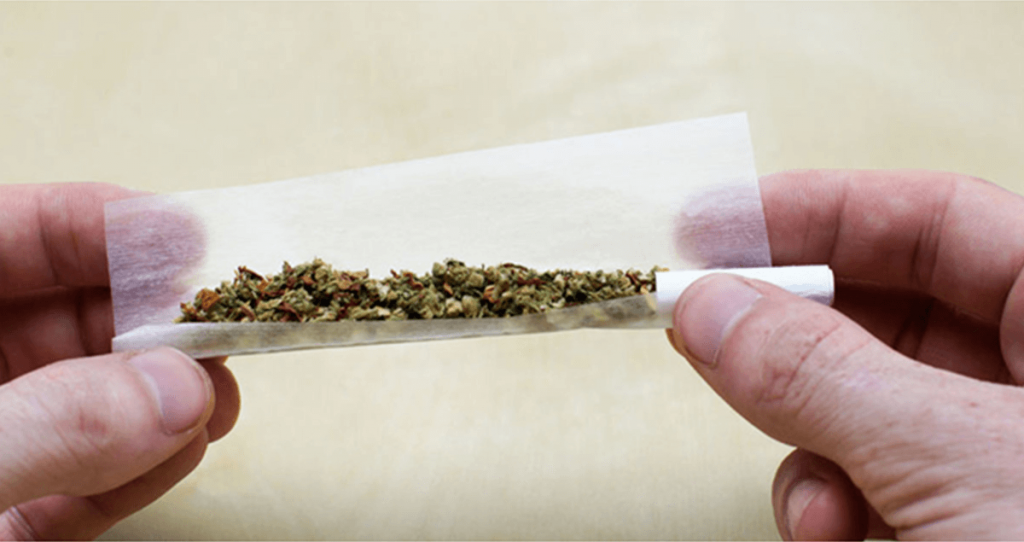 What is a Joint Roller?
Joint rollers are innovative devices that can make a perfect joint, even if you don't have any experience at all. Rolling is a skill that can be refined over time, so long-time cannabis users can typically make excellent joints manually. However, joint rollers make the process much easier and can make anyone look like an expert.
A poorly rolled joint results in a joint that burns unevenly or is too tight to smoke. A marijuana joint roller will get rid of all the tedious work, so you can have the best smoking experience. Joint rollers are available as manual or automatic options that can work for a variety of sizes.
Why Use a Joint Roller?
There are plenty of reasons why one should get a joint rolling machine. Here are a few good points:
It can assist people who are physically incapable of rolling joints.
People who have dexterity issues or joint pain may have trouble rolling a joint on their own. Those with no access to pre-rolls or a friend who can roll for them may need a joint roller to help them out.
It can help those who have never learned to roll.
Rolling a joint isn't that complicated, but if all your prior attempts ended in epic failures, like pregnant joints that were either too tight or too loose, you should invest in a joint roller.
It's useful for rolling a lot of joints in a short period.
If you're throwing a party and you're expecting a lot of friendly cannabis connoisseurs to show up, you may want to present a box of joints for them to enjoy smoking hygienically without passing one from lip to lip. Whenever you need to make a number of joints in a short period, a joint roller is a fantastic solution.
It will help you create a good joint easily.
Function is more important than form when it comes to joints. A joint machine can help you roll joints and cones with ease, and all of them are sure to look good.
How Do You Roll a Joint?
If you want to practice rolling a joint manually, here's a step-by-step guide:
Things You'll Need:
Cannabis flower
Weed grinder
A piece of thin cardboard
Rolling paper
Pen or pencil
Step 1: Grind the cannabis.
You need to break down the cannabis into shake by using a grinder. But if a weed grinder isn't available, you can still grind the flower by hand or using a knife, scissors, or other tools. Just make sure that the consistency is even. Remove any stems and other lumps. If the shake isn't 100% cannabis, then ensure that all the material is completely dry.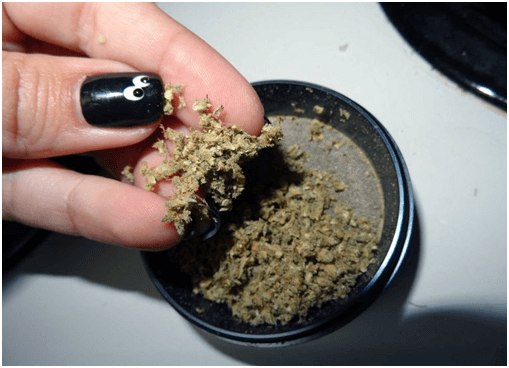 Step 2: Make the crutch or filter.
The next step is creating the crutch – also known as the filter or tip. To make one, simply get a business card or piece of thin cardboard. Start by folding it at the end to make an accordion, then roll it according to the desired thickness of your joint.
A filter helps to keep the shake from falling out of the end of the joint and into your mouth when you smoke. As for the shape, it's determined by how well you distribute the mix over the paper. Most joints are cone-shaped since they can be smoked more smoothly than straight joints; however, they're slightly harder to roll.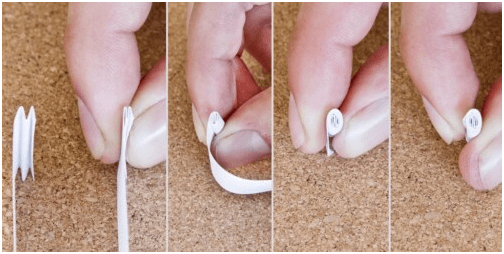 Step 3: Fill the rolling paper with cannabis.
Grab the crutch or filter and place it at one end of the rolling paper. Then, fill the rolling paper with cannabis shake. Once you've filled the paper with around ½ gram of weed, you can start forming and shaping the joint.

Step 4: Roll it.
This step can be quite challenging. Pick everything up, then start rolling gently in the middle outward. You can pinch the paper in your fingertips for stability. Allow your thumb to do most of the work while your forefingers give the support and pressure needed. By now, you should begin to feel the firmness of the content inside the paper.
You can also start rolling on the crutch or filter side since it will help to guide the paper and direct the roll.
Step 5: Pack it.
Get the pen or pencil, then pack the end of the joint. This will help the joint burn evenly. Then, seal it by twisting it tightly.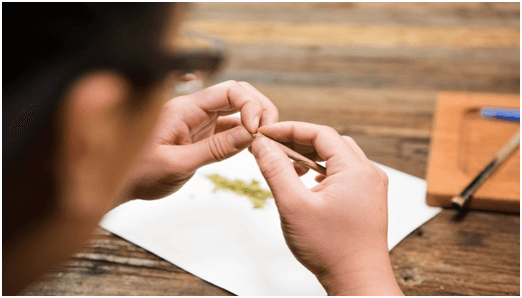 Step 6: Smoke it.
There you have it: your joint is now ready to smoke. There are different ways to roll a joint, and you can change the amount of cannabis, the shape, and even the type of paper that you roll the joint with. You can also watch this video for more details.
As you've noticed, the process of rolling joints by hand is a little bit complicated. To remove all the guesswork, you can rely on a joint roller machine. Listed below are the best ones.
What are the Best Joint Rollers?
Before we go to the review of the best cannabis joint rollers, here's a quick table of the different models with their sizes and approximate prices:
This classic joint roller is compact, making it a handy weed accessory. It's a superb choice for beginners who are just starting out packing marijuana cigarettes. Moreover, the roller comes with an extra sleeve. However, seasoned joint rollers might not favor this item since it's only limited to 79-mm joints.
This machine also makes a natural paper cone shooter for different sizes of pre-rolled RAW cones. To use this roller, you need to purchase the right size of pre-rolled cones, and it can roll cones in no time.
Affordable
Compact
Comes with a replacement sleeve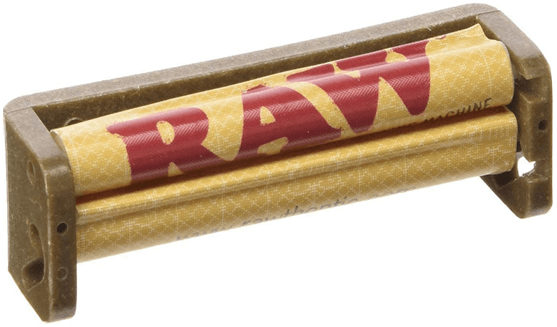 Another popular brand when it comes to cannabis rolling machines, rolling paper, and other joint accessories is Zig Zag. They manufacture manual cannabis joint rollers in different sizes, like 70 mm, 78 mm, and 100 mm. This rolling machine has a practical design and is very easy to use. Just pack the ground flower across the sleeve, then move the lower roller towards you.
This product is lightweight and compact, so it can easily fit into your pocket. It will allow you to enjoy perfectly rolled cannabis wherever you go. Moreover, it's made of top-quality materials that are durable and sturdy. One of the best things about this rolling machine is that it lets you hand-roll perfect cigarettes without wasting any product.
Lightweight and compact
Easy to use
Comes in a variety of sizes
Not designed for large joints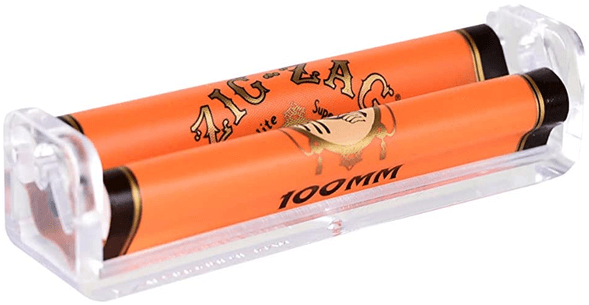 Futurola is known for its sleek and compact joint roller designs in different sizes. So, if you're looking to roll king-size joints for sharing with friends, then this rolling machine is the one for you. For large joints, the best cannabis joint roller would be the Futurola Roller King Size. It comes with a roller carrying pouch and is available in white, black, silver, rose, and purple.
Futurola will help you make your next sesh as simple as possible. Included in the package are some Tyson Ranch rolling papers and the instruction manual.
Has a storage sachet
Comes with free rolling papers from Tyson Ranch
Available in different colors
Expensive compared to other joint roller brands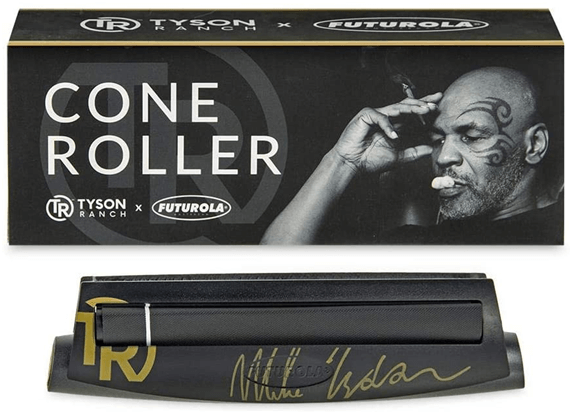 Another joint roller that's small, portable, and very affordable is the Elements Rolling Machine. It's designed for rolling papers of up to 79 mm, and in just four simple steps, you can create a perfect joint. This machine can work with different rolling paper brands, but the recommended one is the Element rice-based rolling paper that burns slowly with minimal ash.
The apron is coated to prevent cigarette tearing. Even if you don't have a lot of experience using this type of device, it's easy to use.
Won't stretch with age
Coated to protect cigarette paper from tearing
Made of high-quality acrylic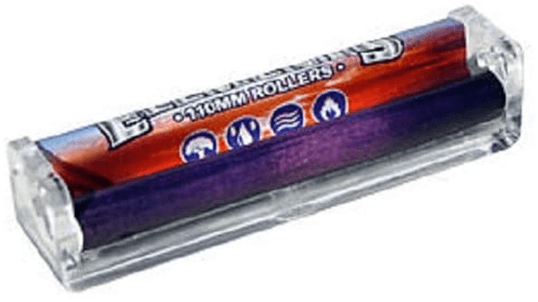 If you're looking for the most durable rolling machine, then we suggest this joint roller from Rizla. The metal frame provides sturdy construction, and it functions similarly to the Zig Zag roller. It's ideal for up to 100-mm rolling papers since it can accommodate both regular joints and king-sized.
To use it, open it up, spread the ground weed evenly along the length of the roller, then close it. Give a 460-degree turn, insert the paper, then rotate it to pull up the paper in. Roll it once more to produce the perfect joint.
Sturdy and durable
Can accommodate both regular and king-sized papers
Easy to use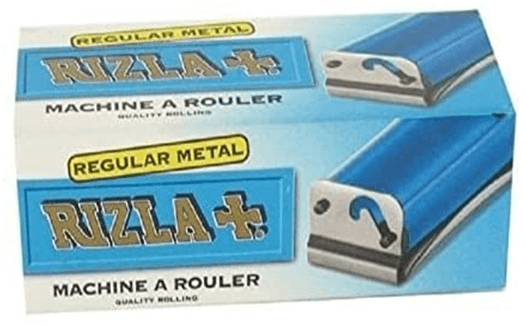 This joint rolling machine has a sophisticated design and functions technically as a "cigarette injector". Nevertheless, this device is simple to use. Simply insert the rolling paper, place your weed of choice into the chamber, and this machine will do the rest.
It has a highly dependable motor and can work with both standard and king-sized papers. Since it's an electric machine, it requires an outlet to automate the joint rolling process. It's perfect for rolling lots of joints, but if you need only a few spliffs, you may consider a simpler device.
Perfect for producing a large number of joints
Creates a professional-looking joint
Easy to use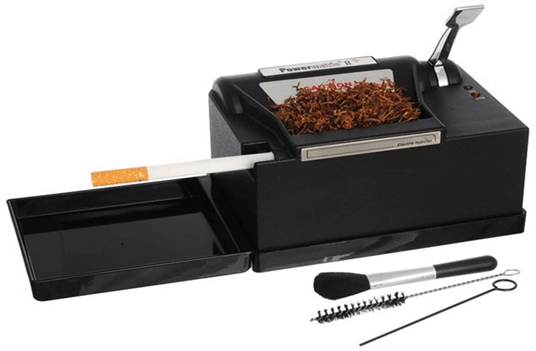 If you're someone who prefers smaller joints to longer ones, the Cone Artist roller is the partner for you. Though it may not be suitable for filling up large cones because the tip isn't too wide, it works well enough for regular-sized ones.
As for the design, it will allow you to create a cone shape, fill it, pack it, then seal it very quickly. It's even faster than most rolling machines because the funnel-like design makes packing cones easier.
Compact and handy
Simple to use
Good value for money
Suited for smaller joints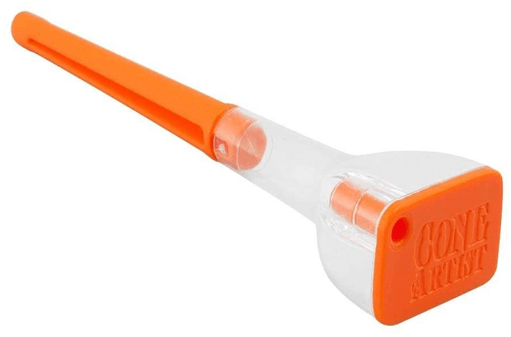 More Tips on How To Roll a Perfect Joint
Before you start rolling a joint, here are some more tips you can follow:
Choose the right flower.
Knowing your flower strains and what works best under certain conditions can help you choose the right technique for rolling your joint. For example, Sativa strains are less dense than Indicas. As such, they don't need to be ground too much. Also, some strains are more pungent than others. To put it simply, your satisfaction starts with your choice of strain.
Consider the type of paper.
There are lots of paper types to choose from. There's the classic white or brown paper, rice paper, pulp paper, flavored paper, and others. Some kinds of paper burn lightly while others don't. There's a wide array from which to pick what's best for you and to enhance your smoking experience.
Get the right consistency.
Aside from choosing the right flower and paper, grinding your flower to the right consistency is another thing to consider. Ground-up weed needs to be crumbly and free from stems so that the final product burns evenly. To get the right consistency, place a nug in your grinder and twist it around 10 to 12 times or until you can twist without much resistance.
Always use a filter.
The filter creates a barrier between your lips and the burning herb. It also prevents bits of flower from falling into your mouth as you smoke. Keep in mind that the thickness or thinness of your filter will determine how thin or thick your joint will be.
Place your rolling paper on a flat surface.
To get the perfect roll, place your rolling paper on a tray, plate, magazine, or any flat surface. This technique creates ample space to properly organize the weed on the rolling paper and catch any excess weed that may fall off. You can add some freshly ground herb along the crease of the paper, but be sure to leave enough space to put your filter at the end.
Pinch the top of the joint and twist in an up and down motion.
To achieve a tight cylindrical joint, grab the flower-filled paper on both ends, pinch the top of the paper with your thumb and forefinger, then rub your fingers together in an up and down motion. Doing so pushes the flower into a tight little log the same width as the filter. From that point, tuck the unglued side of the paper around the filter and roll.
Lick, tap, and twist.
Once you're all set, lick the glue end and seal. Tap the filter against a hard surface to pack the flower or use a pencil, pen, or similar pointy object. Finally, twist the excess paper at the top of the joint. For extra finesse, use scissors to trim both ends.
Joint Rolling Accessories
If you're searching for the best cannabis joint roller, you should also consider some joint rolling accessories, such as a joint rolling tray, so that you can have a dedicated area for your rolling ritual.
Here's a list of important joint-rolling accessories:
Now that you have an idea of what to look for in a cannabis joint roller, you can now search for the best cannabis strains to get ready for your next joint rolling session.
Final Thoughts
These joint roller machines listed above can elevate your smoking experience. A joint roller can help you create the perfect joint without putting in much effort.
Choose the best joint roller that meets your budget, needs, and smoking preference. Even the most seasoned tokers find it much easier and less messy to use a roller despite years of practice, so why not give these machines a try?